Getting the CPAP Had Been a DISASTER…
David • Just • Could • Not • Wear • It.
"Am I the only person who can't stand having air forced down his throat?"
The doctor made it sound like it was so easy to wear a CPAP.
But every morning he woke up only to find…
He had taken the mask off during the night and dropped it beside the bed!
Sadly, David didn't know the secret that CPAP manufacturers have kept hidden for almost 20 years…
…most Sleep Apnea patients CANNOT wear their CPAP!
There are many reasons, but these are comments from actual patients about their CPAPs.
Patients Hate Their CPAPs.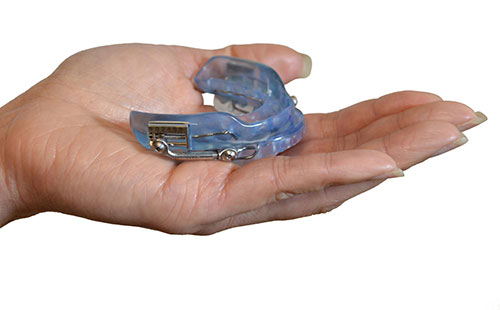 Sleep Apnea Oral Appliances Are Better...
• There are over 200 different styles for different types of sleep apnea.
• Each one is custom made for each individual patient.
• The clear part of the appliance is non-warping, custom-molded resin.
• The metallic parts are smooth, non-tarnishing, high-noble metal.
• The appliance is adjusted to +/- 0.1 inch for a near-perfect fit.
• They are approved by the FDA and DOT.
• They have NO: Masks, Hoses, Wires, Straps or Pumps.
• They slip into your mouth easily and quickly.
• They travel in a shirt-pocket-sized plastic case.
• Clean them with a toothbrush and toothpaste.
• 100% scare-free. Dogs, kids and bed partners won't notice.
• They don't force air into you. You breathe naturally.
Patients LOVE Their Oral Appliances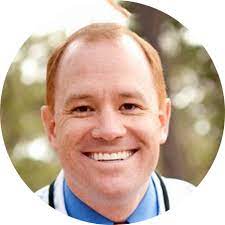 Hi, I'm Dr. Jared Waite
I'm the founder of Pennsylvania Center for Dental Sleep Medicine where we exclusively focus on Sleep Apnea and related conditions.
Helping patients overcome obstructive sleep disorders such as sleep apnea without surgery or ongoing need for a mask has been a source of great satisfaction. Desperate people are seeking liberation from nightly CPAP purgatory and restful rejuvenating sleep is a gift we can now provide.
I have been providing patient care for the greater York and Adams County region since 1985. My staff and I take over 60 hours of Continuing Education in Dental Sleep Medicine a year.
I am:
• a Diplomate of the American Board of Sleeping and Breathing
• a Diplomate of the Academy of Clinical Sleep Disorders Disciplines
• a Diplomate of the American Board of Dental Sleep Medicine
I am one of only five dentists in the country with this level of credentials.
I truly love meeting and helping my neighbors, sometimes lifelong friends, and employing the skills I've worked hard to perfect.
Don't miss this opportunity to change your life forever.
Maybe you're thinking you can't afford it, but if you
have sleep apnea and you're not treating it,
can you afford NOT to get an Oral Sleep Appliance?
Maybe you're thinking that you'll get an
Oral Sleep Appliance SOMEDAY but untreated
sleep apnea may mean that "someday" never comes.
Maybe you're thinking, "I just want to sleep on
it before I jump into anything," but that is
just so darkly ironic it's not even funny.
You deserve a happier,
healthier, and hopefully longer life.
Please don't "think" yourself out of living it.
Pennsylvania Center for Dental Sleep Medicine
1225 Carlisle Street – Ste 1B,
Hanover, PA 17331
Sunday………………………..Closed
Monday………………………….Closed
Tuesday…………………………9:00 AM – 5:00 PM
Wednesday…………………..9:00 AM – 5:00 PM
Thursday……………………….Closed
Friday……………………………..Closed
Saturday………………………..Closed
This web site is provided for information and education purposes only. No doctor/patient relationship is established by your use of this site. No diagnosis or treatment is being provided. The information contained here should be used in consultation with a dentist of your choice. No guarantees or warranties are made regarding any of the information contained within the web site. This web site is not intended to offer specific medical or dental advice to anyone. Pennsylvania Center for Dental Sleep Medicine takes no responsibility for web sites hyper-linked to this site and such hyper-linking does not imply any relationships or endorsements.
Copyright 2022 Curtis Marketing Group, Inc.